Hair, like skin, needs a lot of attention in order to become healthy and smooth. Each person's hair, however, will have its own issue. Many of you want to know how to successfully take care of your hair at home, how to take care of it, and how to organize the processes to be truly effective. In this article, I'll show you how to acquire salon-quality lustrous, soft, and healthy hair at home with the appropriate, simple, and effective home hair care techniques.
Brush your hair and massage your scalp
To begin, use a wide-tooth comb to detangle your curls and remove some dirt from your hair before washing. When combing, use gentle pressure to carefully remove each tangled hair; do not use too much power or the hair may fall out.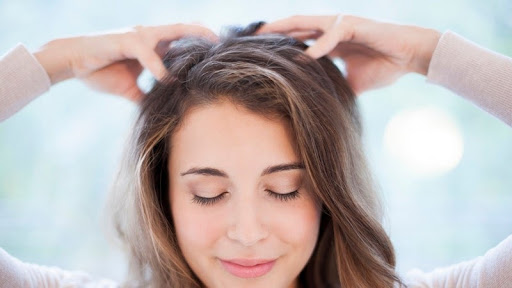 For 5-10 minutes, gently massage and rotate the hairline with your fingers to encourage blood circulation and increase the absorption of hair essences from shampoo, conditioner, and other products into the hair, strengthen hair, and smooth it rapidly.
Exfoliate dead skin cells
Exfoliating the scalp, which is similar to exfoliating the face, will aid in the removal of oil and dead skin cells that block hair roots. On hot, humid summer days, this step is especially critical.
Apply an exfoliating product to the scalp and massage it into the interstitial spaces for 10 minutes before shampooing. Then, as normal, wash and rinse. You can exfoliate once a month if you don't have dandruff. Do it every two weeks if you have dandruff.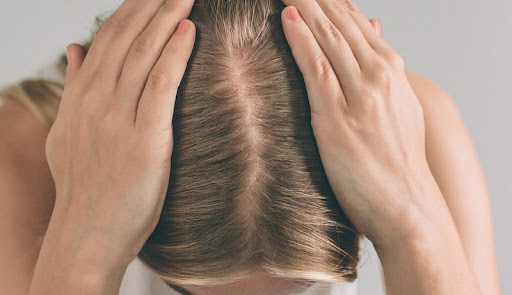 Wash hair with shampoo and conditioner
This is a must-have pair for any basic hair care program. Choosing the correct shampoo and conditioner will help nourish your hair for a long time and keep it healthy as well as effective in how to stop excessively losing natural hair for you. When purchasing shampoo and conditioner, a minor suggestion is to purchase the same product range from the same manufacturer. The conditioner will enhance the efficiency of the shampoo.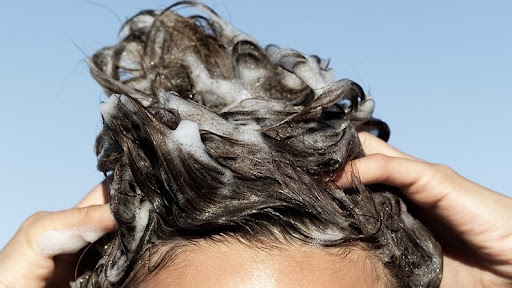 To improve blood circulation, use either cold or slightly warm water, but never hot water. Hot water disrupts the scalp's natural oil balance, leaving hair dry and vulnerable to split ends and breakage.
On frigid winter days, you can wash your hair with warm water, but for the last rinse, use cold water to restore your scalp's equilibrium!
Nourish your hair with serum
Serum is an intensive hair care procedure that helps to minimize the importance of the hair, keep it in place, and add shine. Hair serum is especially beneficial on hot, humid days. Hair oil keeps your hair healthy, smooth, and tangle-free after you've dried and styled it. It's made from plant ingredients like Argan, Jojoba, and Sunflower oils, and it doesn't clog pores while still allowing you to have natural, healthy hair.
At this point, all you have to do is apply the conditioner to your hair and leave it on for 15-20 minutes, repeating once a week.
Dry hair
Because the roots of the hair contain the most water, if you don't dry them first, your hair will stay dry for a long time.
If you're going to use a heat drier, apply a hair protection spray first, then blow-dry your hair. Switch to the lowest heat and wind setting when your hair is almost dry to soften it and prevent it from tangling. To avoid scorching the scalp and drying hair, choose to dry cool or simply alter the temperature. The dryer's wind speed should be medium and not too close to the scalp.
Protect your hair
The step to protect your hair, in my opinion, is not only something you should do after every shampoo, but something you should do every day to protect your hair.
To avoid the damaging effects of UV radiation on the hair, not only the skin but also the hair must be shielded from the sun. If you dye your hair, using a hair sunscreen can help keep the color on your hair for a longer period of time.